driving home 2 u
"Livies," the wait is over! You no longer have to picture Olivia Rodrigo driving home to you because she's arrived at your destination, going beyond the suburbs of Malibu, so don't be a traitor and get your strawberry ice cream in hand as you kick back and watch her latest film, Olivia Rodrigo: driving home 2 u (a SOUR film).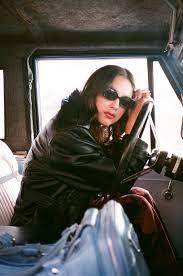 On March 25, 2022, Olivia's film was released onto Disney+ nearly one year after the release of her award winning debut album SOUR and debut single "Drivers License." Her debut single has "garnered Grammy nominations for Record of the Year and Song of the Year, and Rodrigo herself is the favorite for Best New Artist. It's pretty crazy," states Johnny Loftus, a writer for Decided, an entertainment blog. Olivia Rodrigo has gone from being a Disney child actress to a sensational pop star overnight with many awards and late night show and festival performances, and she has even kicked off a worldwide tour. Despite it all being new and unknown to her, Olivia has not failed to leave out nor show appreciation for her fans. "From being stuck on getting a driver's license to being stuck on writing an album, Olivia Rodrigo's new documentary talks about her journey of making SOUR and of her whirlwind trip into the public's eye," informs Brian Luu, a junior. Driving Home 2 U follows Olivia on her solo road trip to Salt Lake City, Utah, the place where she captured her vulnerability in her songwriting, from her home in California. Loftus also informs that "Driving Home features alternate versions of the album's biggest songs performed at stops along the way." The film itself is not really a documentary but is more like a concert on film. To prove the point, Olivia Rodrigo has declared that "[she] wanted to make a piece of content for [her] fans who maybe can't make it to [her] tour. Also, [she] just wanted to reimagine [her] songs and talk about what it was like to make them."
In the film, Olivia performs "happier" in an emptied bedroom, followed by "jealousy, jealously" underneath a freeway, "1 step forward, 3 steps back" in her vintage Bronco as she heads to Utah, "deja vu" on top of a theater, "favorite crime" in an empty venue, "good 4 u" at a Californian national park, "enough for you" in a recording booth, "traitor" outside a motel and cafe, "brutal" in an airplane hangar, and "hope ur ok" on the beach. Each song has its own vibe, some being punk "rocky" while others are orchestral, but they all equally contribute to the documentary's overall aesthetic. An anonymous junior tells, "As Olivia Rodrigo sings, maybe I'm too emotional, but my favorite performance was 'traitor.'" Furthermore, Kayla Quiroga Flores, a sophomore, enthusiastically proclaims that "after watching the documentary, [she] is so proud to see that Olivia is no longer crying on the floor of her bathroom and is now taking 1 step forward rather than 3 steps back by working on herself too! She really is happy and healthy, and it seems like Joshua is no longer the only one left unaffected. Good 4 Olivia!"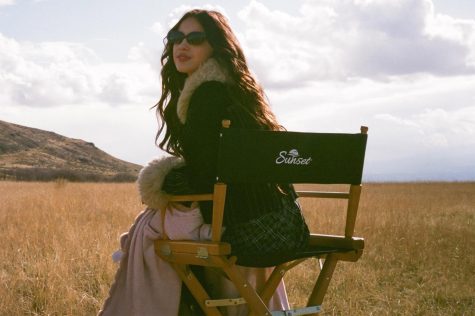 It's brutal out here but enjoy your youth and stream driving home 2 u, as well as Olivia's SOUR album to prove to her that she is more than enough for you!