Tanger Outlet Mall Shooting: Social Media Dispute Gone Wrong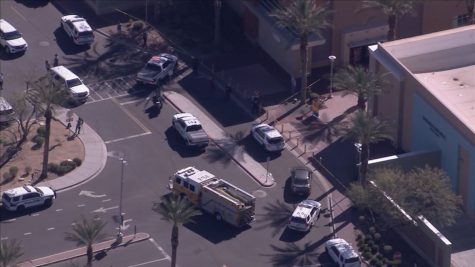 The popular outlet mall in Glendale, Tanger Outlets, has long been a place of fun shopping and great deals, but recent events have changed that perception for many. 
On March 23rd, 4 people were injured in an altercation occuring at 2:45. AZ Family digital news staff says "Four people were shot, including a 4-year-old boy, Wednesday afternoon at the Tanger Outlets near Westgate Entertainment District in Glendale." In addition to the 4-year old, his mother, a 15-year old, and a 17-year old were shot. The victims were thankfully rushed to the hospital, and all survived. 
So why did this shooting even happen, and who's behind it? According to Courtland Jeffery of abc15, "Raul Franco, 17, is facing several charges in regards to the March 23 incident that injured multiple people, including a four-year-old child, according to court paperwork." Apparently Franco was shopping with "several children and women, including a four-year-old boy, Franco's three-month-old child, and a person in a wheelchair." says Courtland Jeffery, abc15. A group of individuals confronted him about a situation involving social media disrespect, and Franco pulled a gun from his backpack and started shooting. He shot the 15-year old before running out of ammunition, and then the individuals fired back shooting the woman and her child. Franco allegedly helped the person in the wheelchair flee. 
Franco, who is currently on probation for drugs since 2019, is "being charged with three counts of aggravated assault with a deadly weapon, four counts of felony endangerment, one count of criminal damage, and one count of prohibited possession of a firearm." according to Courtland Jeffery of abc15. 
Thankfully, this overall terrifying experience ended with no deaths, and those responsible will face the law.