Harry Styles: The Man of His Time
Harry Styles never goes out of style. He is a God and multi-time record breaker. The additional trailer for his upcoming film, Don't Worry Darling, in which he plays the leading male act, was recently released, exciting many fans and consequently trending all over the internet.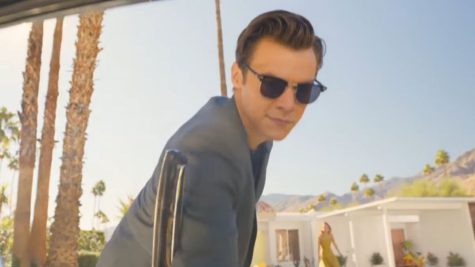 Don't Worry Darling was set to be released last year, but due to COVID, production was halted, and its release date was pushed back to September of 2022. The film is said to be a psychological thriller about, "an unhappy housewife in the 1950s [who] discovers a disturbing truth, while her loving husband hides a dark secret," reports Deadline, a Hollywood and entertainment media news source. Since 2017, Harry Styles has been exploring beyond the music industry by breaking into acting, receiving many big acting roles, but his starring role as Jack for Don't Worry Darling has been highly anticipated by his fans since they will get to see Harry play a manipulative, chauvinist yet dashing husband, which is the complete opposite of him. Angelica Reyes, a Twitter user and all-time Harry fan, declares, "The fashion. The hair. The crazy. The Harry Styles. I'm gonna lose my mind. I can't handle this. I'm so in love. This is literally my dream with the dapper look, ohhhh I hope he is a psycho." While some are thrilled by his character and appearance, others are looking forward to the explicit scenes shown in the latest, additional trailer. Following its release, Katie Dykrysta, another Twitter user and Harrie tweeted, "Harry Styles & Florence Plugh in the trailer for Don't Worry Darling… I'm extremely overwhelmed." The scenes between Harry Styles and Florence Plugh are quite intense with their undeniably strong chemistry to the point where many fans are saying that she is stronger than the marines for playing his wife and not falling in love with him.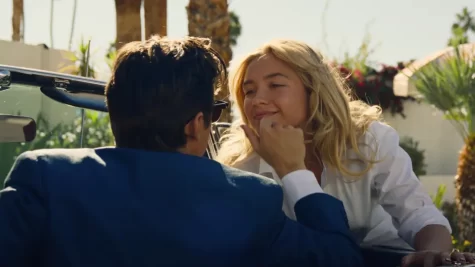 From the dining table to on the dining table, Don't Worry Darling will present a raw, sexy yet dashing evolution of Harry Styles and of his acting career, and while he may live in your daydreams, don't forget to catch Don't Worry Darling in theaters this upcoming fall and stream Harry Style's new album, Harry's House.