Johnny Depp v Amber Heard:Who's really lying?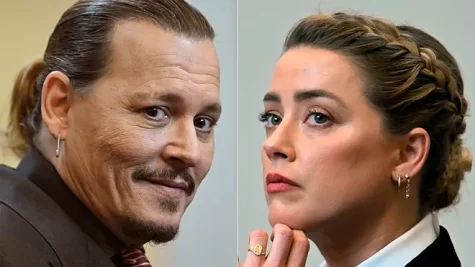 The star studded couple Johnny Depp and Amber Heard's tumultuous relationship and court case has taken center stage with a public trial that has shocked many and left fans picking sides.
To understand the details of this case, we first need to know how it started. Khalhan Rosenblatt from NBC news says "But what preceded the case? Depp and Heard's relationship began more than a decade ago, and eventually devolved into what appears to have been a toxic marriage. The couple split in 2016, but have continued to battle in court over an op-ed Heard wrote for The Washington Post in 2018, in which she described surviving domestic violence without mentioning Depp by name." Multiple domestic abuse allegations began after the couple's separation and a suggestive article, leaving many assuming Depp was the abuser. Fast forwarding to today, in court Amber Heard has presented her own evidence creating an argument against Depp in which she includes a witness testimony, texts with Paul Bettany, and her own testimony. According to Constance Grady of Vox, "There is compelling evidence that Depp acted violently towards Heard. In the UK trial, Heard submitted witness testimony, contemporaneous text messages, emails, diary entries, and photographs of her bruises. Taken together, they demonstrated a clear pattern of abuse, most often when Depp was under the influence of drugs or alcohol. In order to fake them, Heard would have had to spend years plotting to besmirch Depp's name. (He claims she did.)"
But Amber isn't the only one presenting evidence of abuse. Constance Grady of Vox said  "There is also compelling evidence that Heard behaved violently towards Depp over the course of their relationship. Depp has made public audio recordings of conversations he had with Heard over the course of their relationship." His own evidence against Heard details the severing of the tip of his finger by her, and audio recordings in which she admits to hitting him and mocks him. 
Both sides have given the court evidence (whether it's fake or not is the real question). Only time will tell with this case, and ultimately someone will face the consequences of their actions as evidence emerges.