Flash Floods
After years of small short monsoon seasons, this past summer Arizona has experienced an abundance of long, harsh storms, resulting in many consecutive flash floods. According to The New York Times,  "Last year, though, the monsoon didn't bring much rain. But this year has already seen a dramatic difference — a 200 percent increase in precipitation over the last two months." Due to Arizona's dry and flat characteristics, when there is an extreme increase in precipitation, there is almost nowhere for the water to go, even with the man-made washes and dams created in an effort to minimize flooding overflow.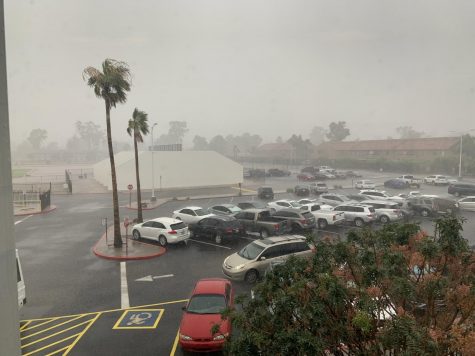 In addition, these storms also bring lightning and other dangerous conditions that resulted in the closing of highways and even rockslides that further impeded the safety of the roads. According to The Floodlist,  "…the rainfall was intense with over 1.14 inches recorded in the south and west gauges in 15 minutes and 1.06 inches recorded at the east gauge." The heavy rain causes an overbearing amount of water for the droughted land and the rainfall has nowhere to go. The storms also brought on intense winds causing more chaos to ensue as trees and various other structures broke and collapsed onto homes and streets.
The cities farther up north, such as Flagstaff have neighborhoods that are repeatedly affected as the storms cause enough damage to people's homes. This damage nearly qualifies for a federal declaration to provide FEMA resources according to ABC 15. These communities have to take the flash flood warnings very seriously and move their vehicles and loved ones to areas with higher elevation as the floodwater is a danger that only causes destruction to the area. As some neighborhoods have been hit by four different serious floods this monsoon season, sadly the damage is irreversible for some family homes.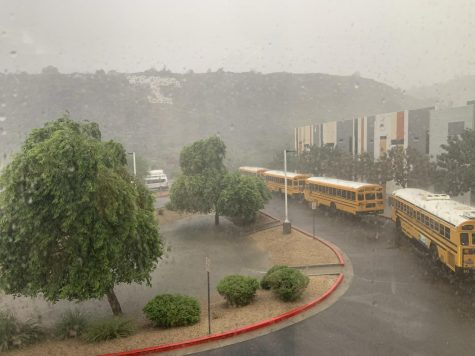 Despite the warnings, road closures, and amber alerts about the flash floods and winds, some people have to continue their commutes. All in all, though it is a benefit for the state to finally receive a monsoon season with more precipitation, it's important to stay aware and avoid driving during severe storms as these floods sweep the state.