Seniors Guide Underclassmen
Here we go again, Titans! Another school year has begun, and seniors have got some words of advice to pass down to underclassmen.
Whether they are a junior or freshman, they may need some help navigating high school at some point, but say no more, here are some tips and tricks on how underclassmen can live up their high school years.
Tip 1: Stay Focused and Driven
High school may only be four years long, but that does not justify slacking off. Students should give it their all from the beginning or as soon as they get the chance to do so because each year sets up the foundation for the year(s) to follow. Mikaela Riehle, West-Mec senior and National Honors Society (NHS) member, advises that "[students] make sure [they] know what [their] priorities are, what [they] want to achieve, and what is important to [them]." They should not let anything or anyone distract them from finding their purpose. This is especially important by the time high school students become a junior because by then, they will want to have an idea of what their post secondary goals may be, whether that be attending college, technical schools, taking a gap year, or getting a job. Regardless of what they choose to do, they should work hard and stay in the know of things because standardized tests are always around the corner!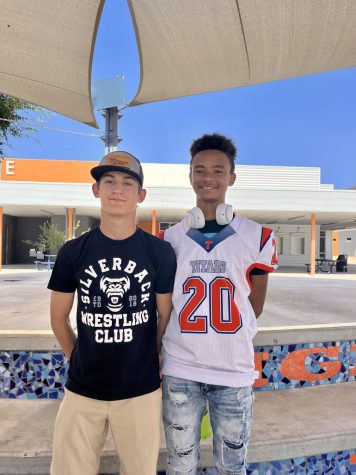 Tip 2: Do not be Afraid of Challenges
If any underclassmen are interested in taking honors or AP or perhaps dual-enrollment courses, they should go for it! They should not hold themselves back out of fear. There are many benefits to taking rigorous courses, but the greatest of them all is knowing that they took the opportunity to learn higher level material and acquired new skills and knowledge because they did their best. Even in the midst of the most challenging and stressful times, "students should keep trying; it is easy to quit, but their future self will appreciate their effort" tells Abigail Bowler, a senior AP student and NHS member. Higher level classes help build up students' resume and stamina. For instance, if they plan on going to college, their rigorous courses could give them a glimpse of what their college workload could look like, as well as boost their GPA and save them time and money since they could potentially earn college credit at a lower cost.
Underclassmen should also take advantage of West-Mec opportunities and electives. As mentioned, not all students may want to pursue a career that requires attending college, and for those who want a hands-on learning experience, West-Mec is a great institution to look into as it offers about 29 or so programs for high school students, varying from aesthetics to medical assisting. It is important to note that these programs are off campus and require students to find their own method of transportation. That may be inconvenient for some students, but luckily, a variety of electives are available on campus, and they are just as beneficial to students' futures, an example being Advanced Marketing. Frank Lin, senior, states, "I have studied business and marketing the last two years at school with Ms. King, and it has helped me find a new dream and passion. I want to become an entrepreneur and open my own business." The Advanced Marketing class learns more about business management but also runs the Thundershack, Thunderbird High School's snack store. From rigorous core classes to West-Mec, and to hands-on electives, there is a challenge that awaits for students who wish for more. Titans, do not be afraid to try something new!
Tip 3: Branch Out and Get Involved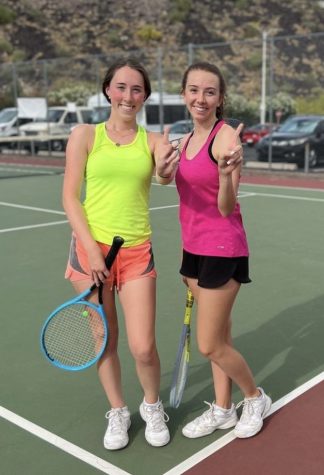 Students should get out of their comfort zone, and "get involved in clubs and sports. It is a great way to meet new people" informs Aiva Boykin, a senior AP student, athlete, and Outdoors Club member. Students should not overwhelm themselves with their academics; they should find a balance between their social lives and academic lives because it is just as important for them to partake in extracurricular activities that they love and thrive in as it is for them to do well academically. 
While seniors are short on time to change their high school years, fellow underclassmen are not, so they should take what seniors have got to say into consideration. It may do them good and greatly impact their high school experiences. Either way, Titans, you got this!