Hocus Pocus 2
Lock up your children because the Sanderson sisters are back from the dead in Hocus Pocus 2.
After a long wait Hocus Pocus 2 has hit Disney+. The sequel to the hit 1993 Halloween film was released at the end of September just in time for Halloween. The sequel  will have members from the original cast including Sarah Jessica Parker and Bette Midler.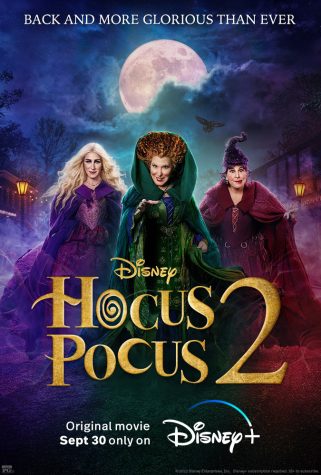 For fans of the Halloween classic, Hocus Pocus, the sequel was a long time coming and was hopefully well worth the wait. According to an anonymous student, "I'm so excited for the sequel. I have loved Hocus Pocus for years, so I have high hopes for the new film." Despite this excitement, many fans found that the sequel does not live up to the original movie. "For me, the sequel did not do the beauty of the first film justice, " said an anonymous student.
Make sure to check out the Hocus Pocus sequel for yourself and decide if it is a trick or a treat.