Holiday Binges
Don't be a Grinch! Grab a cup of hot cocoa and snuggle up in all your favorite blankets as you get into the holiday spirit by binge-watching the top holiday movies and tv shows.
From rom-coms to classic comedies and dramas, there is something for everyone to kick back and enjoy on their own and/or with family and friends. Luckily, I have gone ahead and gathered guided lists for those who are unsure of what to watch down below.
For those who like sappy Christmas love stories: 
While You Were Sleeping (1995)
Starring Sandra Bullock and Bill Pullman, Hollywood Pictures presents to you the classic tale of a young woman loving a man from afar but with an interesting twist! To be exact, Rotten Tomatoes, an online film, and television review center, states, "Lonely transit worker Lucy…pulls her longtime crush, Peter…, from the path of an oncoming train. At the hospital, doctors report that he's in a coma, and a misplaced comment from Lucy causes Peter's family to assume that she is his fiancée. When Lucy doesn't correct them, they take her into their home and confidence. Things get even more complicated when she finds herself falling for Peter's sheepish brother, Jack (Bill Pullman)." Who will she end up with him? To find out, join hopeless romantic Lucy on her journey to finding love just in time for the holidays!
Sleepless in Seattle (1993)

It all started on Christmas Eve after Annie Reed (Meg Ryan) informed her parents of her engagement. Not too long after, Annie began to question her engagement and heard Jonah, a young boy, on the radio calling for help in finding his father a new wife following the death of his mother (his father's wife). Sam (Tom Hanks) finds his son Jonah on the phone and immediately hops onto the line himself, and as soon as Annie hears him speak, she falls in love with and begins writing to him, but the real question is: does she end her engagement and meet Sam in-person?
The Princess Switch (2018)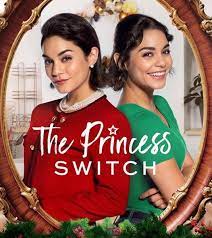 As Rotten Tomato asserts, "one week before Christmas [and her wedding], a duchess switches places with an ordinary woman from Chicago, who looks exactly like her, and they each fall in love with each other's beaus" but when they discover the truth, will everyone get a happy ending? Watch the film and its following feature films (The Princess Switch: Switched Again and The Princess Switch 3: Romancing the Star) to follow the Duchess and the Chicagoan's individual love stories.
Dash & Lily (2020)
Do you dare… to watch a whirlwind Christmas romance build as snobby Dash and optimistic Lily trade dares, dreams, and desires in the notebook they pass back and forth at locations around New York City? Based on David Levithan and Rachel Cohn's book, Dash & Lily's Book of Dares, Netflix gives you an addictive and heart-warming binge that is perfect for getting you into the holiday spirit
For those who enjoy classic family-night comedies and Christmas Stories:
After wishing for his family to disappear the night before, Kevin, a bratty eight-year-old, finds himself to be all alone and is extremely ecstatic, but not too long after, he is filled with fear when he realizes that two men are trying to break into his home and rob him. Although he is home alone, he must fight back and protect his home. Brian Luu, a senior, declares that "Home Alone is a holiday must! Sure it's different than your classic Santa film, but it's just as spirited and teaches you basic survival skills!" If you are a fan, there is a sequel and many different versions for you also to enjoy and compare.
The Santa Clause (1994)
Long story short, Scott (Tim Allen), a believer, becomes Santa Clause himself after he accidentally kills the real Santa Clause on Christmas Eve. However, before he comes to full terms with the consequences of his actions, Scott continues to carry on with his normal life, excessively gaining weight and growing a white beard all while staying in shape and being a lawyer. Will Scott be able to adjust to Santa's life? Watch to find out! If you like the film, watch the other two films as part of the series! 
All there is to say is that Santa can indeed be a woman, too! As Luu states, "Anna Kendrick never fails to charm us all with her witty and quirky self, but in this film, she truly captures everyone's hearts and inspires young children to believe in themselves and dream of being anything they want.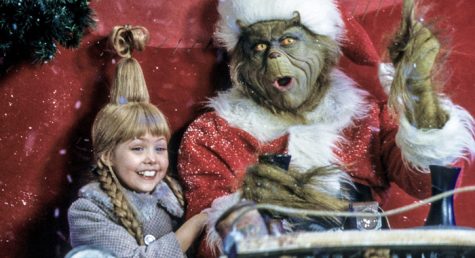 The Christmas Chronicles (2018)
Two siblings plan to capture Santa Claus on Christmas Eve. When things do not turn out according to plan, the kids join forces with a somewhat jolly Saint Nick and his loyal elves to save the holiday before it is too late, but the fun does not end there as there is also a sequel!
How the Grinch Stole Christmas (2000)
In a live-action film, Jim Carrey brings Dr. Seuss' story, How the Grinch Stole Christmas, to life. It is simply a holiday must-watch!
Elf is a classic! It is the perfect movie to watch when in need of the holiday spirit. It is witty and spirited but also comical. 
The Santa Clauses (2022)
Tim Allen returns as the Santa Clause, but now that he is 65, Christmas is not as easy nor as magical as it once was. As a result, his elves get worried and strongly suggest he retires, but will he? If he does, what will his life be like? Who will be the next Santa Clause? Tune in to find out!
Give each film and tv show a chance and get into the holiday spirit as you gather up all your snacks and loved ones for a binging night!