Rihanna's Superbowl Halftime Performance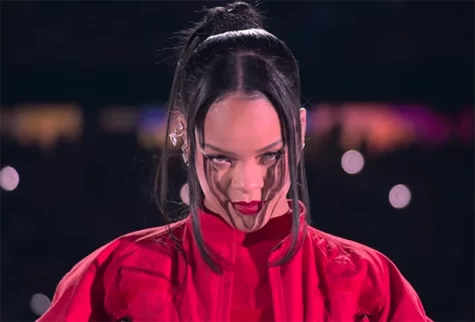 Rihanna made us wanna dance in the dark during her long-awaited Super Bowl halftime performance.
Electric. That is just one word that could be used to describe Rihanna's Super Bowl halftime performance. After a seven-year lapse since her last live performance, this one was definitely worth the wait and didn't disappoint. From the second her show started and she arrived on a platform suspended high in the air, she had the audience hooked. She then proceeded to belt out some of her greatest hits including Umbrella, Rude Boy, Work, and her incredible finale Diamonds. Also, to the delight of her fans, Rihanna had a surprise at her performance, her baby bump for her second child!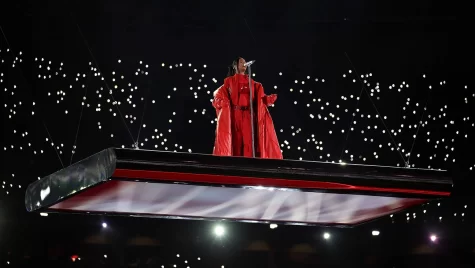 It is safe to say that this Super Bowl halftime show will go down in history as one of if not the best halftime show ever.