Parranda de los Muertos
A Celebration of Life and Death
¡Y la celebración sigue!
Hispanic Heritage Month may be halfway through, but the festivities have not ended, and although many are excited for Halloween, it is not the only holiday to look forward to this month because Dia de los Muertos, Day of the Dead, is approaching and bringing lots of color and joy to the world, but specifically to the Phoenix area.
Dia de los Muertos is a traditional Mexican holiday that has been celebrated all around Latin America and Mexico for many centuries. Its holiday festivities start on October 31st and end on November 2nd. While Dia de los Muertos is often misconstrued as a "Mexican Halloween," Sofia Chaparro, a Hispanic Assistant Professor in the School of Education and Human Development in Florida, informs that Dia de los Muertos "is the way [Hispanics] acknowledge death… it is not a somber day. It is full of life and color." It is a way of remembering and honoring those close to them who have unfortunately passed but in a blissful yet respectful way because "mourning the dead [is] considered disrespectful because in [Hispanic] culture, the dead are still considered to be members of the community. It is up to their families to keep their memory alive" reports Diddiery Santana, reporter of CU Denver News. Since the dead are a part of the same community, a variety of families come together and participate in public Dia de los Muertos festivities rather than isolating themselves given that the holiday is a cultural tradition not just a family tradition.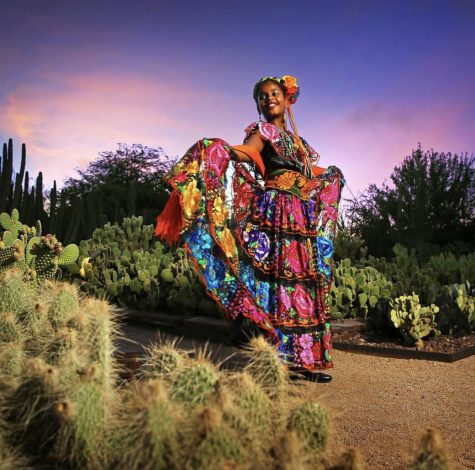 As mentioned, there will be several Dia de los Muertos festivals held within Phoenix, Arizona, varying from free to affordably priced admission; however, they will all succeed to accurately portray and make Hispanic art and culture known. Some notable festivals to be sure to attend are The Mikiztli de Los Muertos Phoenix Festival presented by the Cultural Coalition, Dia de los Muertos at the Botanical Garden, and the Dia de los Muertos Festival at Mesa Arts. Although the Mikiztli and Mesa Arts festivals will be hosted for free while those who attend the festival at the Botanical Garden and are above the age three will be required to pay $29.95 or $16.95 depending on their age, outstanding live performances, food, drinks, beautiful offrendras (altars) and sceneries can be expected from all three but on different days and at different times throughout the day. For instance, the Botanical Garden's Festival will be held October 29 and 30th from 12pm-8pm the first day and from 12pm-6pm the second day while the Mesa Arts festival will be held on October 22 from 10am to 5pm, and the Mikiztli Festival on October 30 from 1pm to 7pm.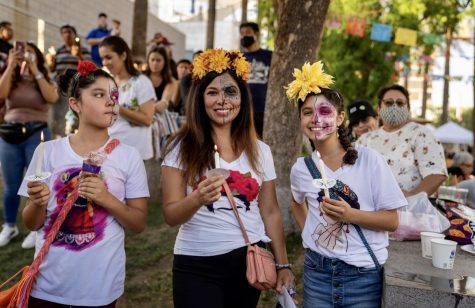 Whether it be someone's first or tenth year celebrating Dia de los Muertos, they should head on out to any of the holiday's themed festivals within Phoenix and get a taste of Mexican art and culture as they honor their loved ones that have passed. ¡Que vivan los muertos y su memoria!