The Return of Cavill as Superman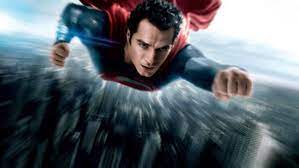 Henry Cavill posted to social media on Monday that he is"back as Superman" following his cameo in the post-credit scene of "Black Adam". 
Fans are excited cause it's been a long time since we got to see our Superman on screen and especially how he ties into black Adam. "I wanted to wait until the weekend was over before posting this because I wanted to give you all a chance to watch "Black Adam", Henry said in a video posted to his instagram feed."But now that plenty of you have, I wanted to make it official:I am back as Superman. To surprise fans and excite them for the DCEU and just the superhero industry. Cavill said,"A very small taste of things to come". Student from Thunderbird High School says, "I have been counting days ever since it got announced". Because he delayed it for the movies Enola Holmes and The Witcher, he's been doing and finally returning as Superman. "I'm happy to be putting the cape back on for years to come" 
In summary, Henry Cavill made his return on post credit scene for black Adam and later posted on instagram and expressed his feelings for the future and on why he wasn't able to come back just yet.