Places to Go This Christmas Season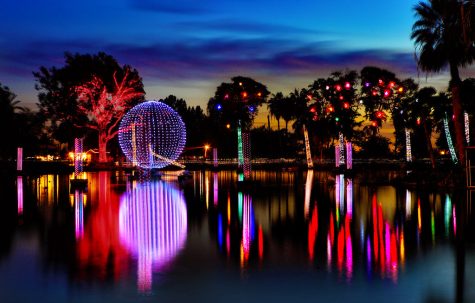 Arizona's festive spirit brings Christmas to its desert. There are many different activities to do this Christmas from decorative lights, ice rinks, holiday performances, or drive tours, students will have plenty to do this holiday. 
The Phoenix Zoo displays holiday lights all over its perimeter, creating a winter wonderland filled with activities for all family members. It opened to the public on Nov. 23 and will run through Jan. 15, from 5:30 to 10:30 p.m. General admission is $30 and member admission is $25, tickets can be purchased at the gate or online. Visitors can tour the light show on foot, or drive through it. Many of the animals will not be available, but there are going to be animal sculptures. Besides the lights, visitors can enjoy live reindeer, a Wildlife Lantern Safari, and holiday food. All of the proceeds raise money to add new exhibits and Species Survival Plans. Justin Davis, the Zoolights manager, states, "The best way to help is to come out and enjoy the zoo." Families can enjoy a night at the zoo, all while helping it succeed. 
Mesa's Merry Main Street lays out a 5,000-square-foot ice rink. It opened on Nov. 25 and will continue through Jan. 7 from 5:00 to 10:00 p.m., skipping Christmas Day. Time and dates vary depending on the weather status. A $10 ticket ensures one hour on the ice and skate rentals. Families can also enjoy visits with Santa, a 40-foot tree, a 12-foot candelabrum, Jack Frost's Food Truck Forest, and a holiday train.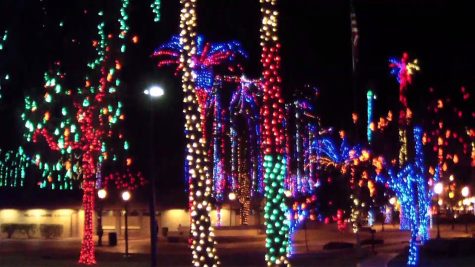 Downtown Glendale hosts its Glendale Glitters each year, free of charge. It covers 16 blocks with one million lights. It started on Nov. 21 and will run through Jan. 7 from 5 to 10 p.m. It includes light displays, a Christmas Parade, amphitheater performances, and Moonlight Movies. It is the perfect opportunity to support local businesses by purchasing holiday gifts. Lorraine Zomok, Historic Downtown Merchants president, said, "so many of the shops feature one-of-a-kind items by local makers and artisans." A percentage of the money goes to future light displays and performances. 
Scottsdale hosts Christmas at the Fairmont Scottsdale Princess. It has many events happening from Nov. 18 through Jan. 2, ranging from LED lights, ice skating, holiday character, festival foods, and pictures with Santa. General admission is $18 for a wristband and Arizona's residents receive a 30% discount to check into the resort. It is recommended that all separate tickets be purchased online. Their main attraction is the Enchanted Plaza Christmas tree and its holiday songs.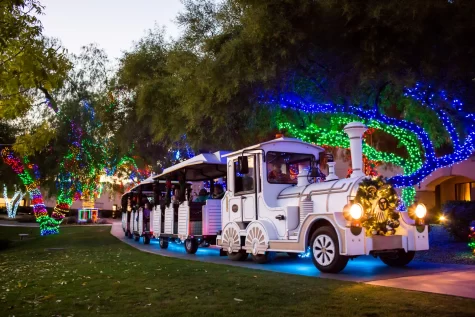 There are many activities and places to explore this holiday season with a group of people. Whether it's free of charge or not, many of these places are affordable to attend. Spending some time with family is what makes the holidays special.