Best Movies for the Holiday Season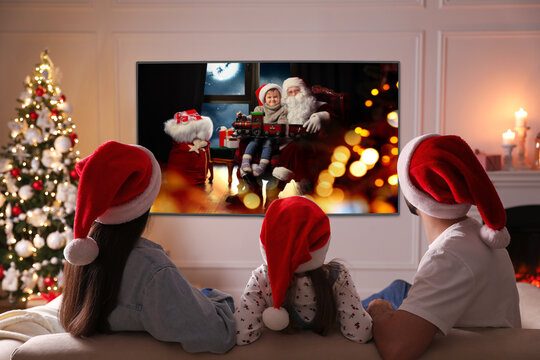 With the faint sound of the crackling fire, the soft fragrance of pine, and the feeling of nostalgia filling your chest, you sit on the couch looking for something to watch to get an even greater sense of the holiday spirit. You just can not seem to find the right one.
Due to the love of the Christmas season, there is no issue with finding a Christmas movie to watch. The hard part may be finding one that is just perfect for the mood you are in. So, rottentomatoes.com says that the #1 rated movie for this Christmas is Miracle on 34th Street. Over 25,000 have confirmed that this is the best Christmas movie. Now, If you are looking for something your kids or little siblings would like better, Klaus has rated the 5th best Christmas movie according to rottentomatoes.com. "Relying on known motifs with a twist for various montages and scenes, Klaus allows the audience to be in on the joke, keeping older audiences engaged while children delight in a story of one of the world's most famous legends.", said Bianca Gardner, a film critic on rottentomatoes.com. The film is beyond any doubt for all audiences and is beautifully written and directed.
Many students love the holiday season and for good reason. It brings families together with a love that not much else can procure. Andraya Rose, a sophomore at Thunderbird High School, said "I think Elf is the best holiday movie because it is very funny and family-friendly." There is no doubt that this one is a popular option but others may disagree. Lily Goodwin, a senior at Thunderbird High School, argues that she thinks Home Alone is the best because it has always been a classic with many funny bits for viewers to enjoy. Regardless of whichever one you think is the best, Christmas movies bring peace and joy into homes for all viewers and help keep the Christmas spirit levels high with love and laughter.