Taylor Swift v. Ticketmaster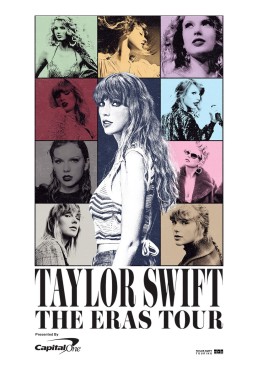 Swifties, some of us may never ever get to experience The Eras Tour because of the man, Ticketmaster.
After the release of her latest album, Midnights, many Taylor Swift fans were excited at the prospect of a new tour, and they were not disappointed. On Nov. 1 Taylor, in an Instagram post to her 223 million followers, announced The Eras Tour. A tour that in her words will take, "a journey through the musical eras of my career…" This excited many fans as Swift has not gone on tour since the tour for her 2017 album, Reputation.
Due to the extreme excitement for the tour, there was an extraordinary interest in ticket sales, and this led to problems when sales went live on Ticketmaster. According to Ticketmaster, they received an unexpected number of fans to the site to purchase tickets and were also hit with a "staggering number of bot attacks." This made it nearly impossible for many expectant fans to purchase their tickets. While this may make some people have teardrops on their guitar, they are not to worry because Congress is taking action. The United States Congress has officially launched an investigation into Ticketmaster and possible laws the company broke. The laws possibly broken include, "…a monopoly in the market for concerts…," according to CNN.com. There are also many other issues that Congress plans to look into. Additionally, many swifties have even gone so far as to launch a lawsuit against Ticketmaster for their inability to purchase tickets.
Despite the immense excitement of many swifties, Ticketmaster may have squashed their chance at tickets for The Eras Tour, but Congress and fellow fans will not let them get away with it.