The Continuous Ridicule of Black Life
Today, we are focusing on black women; specifically their exploitation and oversexualization.
  Women in rap music are often made a spectacle. From the lack of clothing to the provocative lyrics; they are commonly portrayed as one thing; a sex symbol. Unfortunately this is not a new point of view. 
  Today, especially in the media, black women are horribly depicted. The public knows very little about black women's success, unless it is in the music industry. While it can be blamed on simple ignorance, most of it is willfully born out of a lack of care. Disturbingly enough, an increasing circle of Americans are celebrating deliberate ignorance and fanning it through social media. However, only a decade before Twitter provided a platform for racial ranting, the disdain for black culture could be found in our school systems, government, and traditional media as books, policies, and news coverage omitting worthy contributions to society made by black Americans.  As the leaders ignored each success, they prolonged the national ignorance. Minds grew thicker and the opportunity to create healthy co-existence between races began to fade. In the comfort of their homes, new generations now share old values of hate paralleling ignorance and unwarranted fear from as far back as the 16th Century.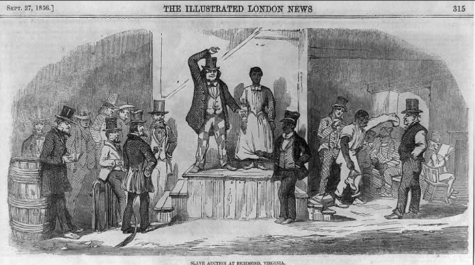 This fearful mindset seeks comfort by dehumanizing African Americans and other minorities.  During slavery, "strong" women were classified as "breeders," humiliatingly stripped down before auction and traded as cattle. In a 2018 report titled Racism and African American Women and their Sexual and Reproductive Health, the authors write that black women were often displayed  as "hyper-sexual" beings. Their nude bodies were paraded into public squares, advertised for "economic purpose" and "sexual pleasure," blatantly justifying rape. In actuality, black women were caught in a vicious rape cycle as slave owners' needed free labor to work the fields. At the time, the women had no rights to object or hold their assailants accountable, as they were not seen as whole humans with the same privileges as their attackers.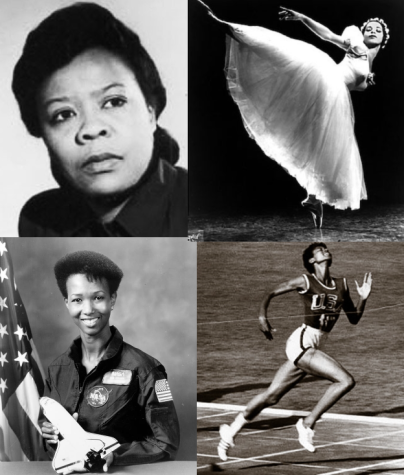 Similarly, the exposé of black women is parallel today through the media's unhealthy push to maintain an artist's image. One of the more prevalent examples is Beyoncé. Her album titled Renaissance features her on the cover sitting on a horse in borderline nudity. Though slaves were not placed on horses, women's bodies were still paraded and exploited to showcase their aptness and fertility to the public eye.  
  Slavery was abolished under the Thirteenth Amendment in 1865, yet southern states refused to ratify it as late as 1995. Nevertheless, black women have gone on to contribute significantly and outside of the music industry.  Some examples are Marie Van Brittan Brown who created the first home security system, Janet Collins, who became a renowned classical ballerina, Dr. Mae Jemison, who became the first black female astronaut, and Wilma Rudolf, who while battling Polio, sprinted to gold twice in the 1960 Olympics. Perhaps, if these women were celebrated for their achievements on magazine covers, rap lyrics, and television newscasts, as much as Beyoncé, Nicki Minaj, and Rico Nasty now enjoy, young people of all pigmentation could find common admiration for incredible women as a whole.