Shakira and Pique Break Up After 12 years Together
Did Pique cheat on her with his new girlfriend?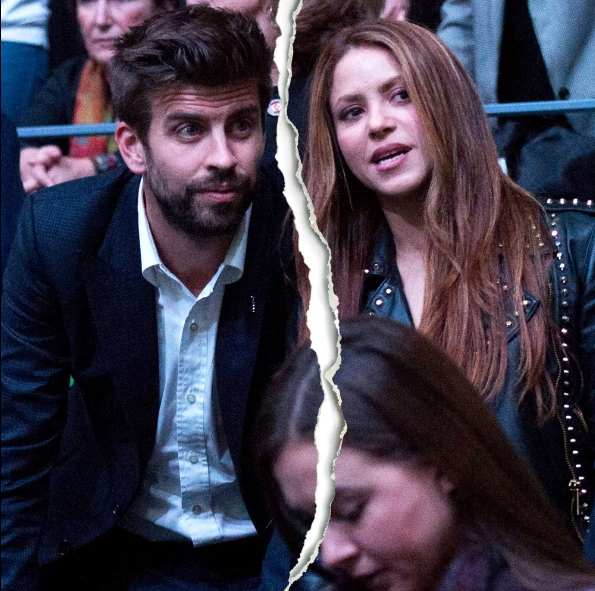 Shakira is no longer remaining quiet about her split from former soccer player Gerard Pique.
   The "Hips Don't Lie" singer addressed the breakup for the first time in an interview for Elle magazine's October Issue in 2022. "Oh, this is really hard for me to talk about personally, especially as this is the first time I've ever addressed this situation in an interview," she said.
"I've remained quiet and just tried to process it all. It's hard to talk about it, especially because I'm still going through it, and because I'm in the public eye and because our separation is not like a regular separation. And it's been tough not only for me, but also for my kids," she explained further. 
    Although they were never married, Shakira and Pique's separation was a surprise to both of their fans. The pair were together for over 12 years and share two children. During their romance, they lived in Barcelona so that Pique could continue his professional soccer career. Shakira explained their living situation by stating, "And so, one of the two had to make that effort and that sacrifice. And I did it. I put my career in second gear, and I came to Spain to support him so he could play football and win titles, and it was a sacrifice of love". Meanwhile, Gerard and Shakira have reportedly agreed to sell the exclusive Barcelona Mansion where they raised their two sons.
   Neither of them have addressed the claims that Pique cheated on Shakira near the end of their relationship, but Pique has since been linked with a 23 year old student Clara Chia Marti. A media outlet, Socialite, released photos of the two kissing in August 2022. Shakira realized her long time lover was cheating when her jam was vanishing while she was out on business, even though Pique and their children hate the fruit spread.
      In January of 2023, Shakira launched a diss track calling out her ex-boyfriend and his new girlfriend. The song tells a story of a woman who creates an idea of the perfect man in her head before realizing that he is not what she built him up to be. In the song, Shakira manages to question Pique's intelligence, mock his new girlfriend, all while bringing his mother into it as well. The song has over 63 million views on Youtube, making it the most watched Latin music video in the platform's history.