20 songs turning 20 in 2023
The 2000's era was hot, from fashion to music, people were free, living high-spirited and happy. Our focus today is the phenomenal music, which is growing in age and style. Twenty years have passed, but the songs refuse to die. Here are some of the songs turning 20 this year: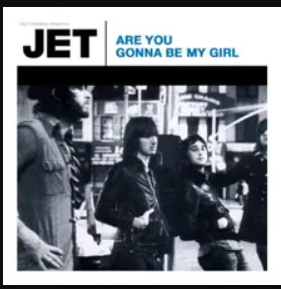 Are You Gonna Be My Girl – Jet
This hard rock song was released on September 1, 2003. It describes a man unsuccessfully trying to entice a woman in a bar. The song is driven by guitar, filling it with an uplifting, punk groove; and, interestingly enough, begins with a cough in the introduction. 
Released on January 11, 2003, the 50 Cent and Dr. Dre's hit song was their first collaboration. Also, this was 50 Cent's first single, which remained number one on the US top 100 list for nine weeks. The rap song itself is very provocative, playing on the culture and environment of the time. It is set in a club, describing a birthday celebration as 50 Cent hangs out with his crew. The lyrics are centered around drinking, women, and sex, making it highly inappropriate, though the beat does keep listeners enticed.  
Hey Ya! – Outkast

                          
 This upbeat pop song was released on August 25, 2003, and is misunderstood to be a fun and light-hearted tune. In actuality, André 3000 describes the dimness of modern-day relationships and their inability to last. The music video is set in an Outcast concert to which, amazingly enough, André plays all of the band members within the song, dancing and singing their parts. The crowd screams and dances along, blind to André's hidden message. 
Crazy in Love – Beyoncé ft. JAY Z
Topping the charts in both the United Kingdom and the United States, Beyoncé's R&B and rap song, Crazy in Love, was released on May 4, 2003. Beyoncé says that the lyrics describe the "elevation of a woman." It encapsulates a string of emotions and describes how she "no longer cares" how she feels or how "crazy" it may be. The song describes a breathtaking and drowning love that is not measured; it is free to live, move, and exist on its own without concealment from anyone. 
If I Ain't Got You – Alicia Keys 
Released February 17, 2003, Alicia Keys' "If I Ain't Got You" was inspired by the recent passing of the popular singer Aaliyah. Keys states that the song describes the worthlessness of material things and how they "don't feed the soul." This song also hit number four on the US Billboard Hot 100 list, remained there for six weeks, and became one of Key's favorite songs.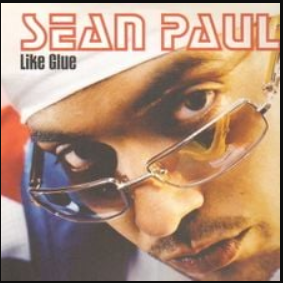 This dance-filled reggae tune was released on May 27, 2003. The lyrics describe Sean Paul's disinterest in outside opinions and his loyalty to "his girls." Though the song originates in Jamaica, it became an international hit, placing top ten in the United Kingdom, Canada, Ireland, and Switzerland. 
Sean Paul's song, "Get Busy" was released on January 27, 2003, and is meant to get people to dance. Though the beat is alluring, the tune holds sexist undertones through Paul's descriptions of women, sex, and his "lay-back and easy" lifestyle. Similar to the previous, this Sean Paul song also placed top ten in several different places including the Netherlands, Italy, Hungary, Belgium, Denmark, Germany, Norway, Sweden, Switzerland, and the UK. 
Rock Your Body – Justin Timberlake  
Sampled from Willesden Dodgers' 122 BPM, "Rock your Body" describes Justin Timerlake's need to dance. The song was released on March 17, 2003, and takes place within a club. From the flashing lights to the smooth dancing, this fun, upbeat tune evokes a need to dance from the listener.  
Stacy's Mom- Fountains of Wayne 
This interestingly titled song describes a teenager yearning for an illegal interest. The pop-punk track was released on May 9, 2003, and featured on Fountains of Wayne's third album titled, Welcome, Interstate Managers. The song reached the top ten in Ireland while also gaining the top twenty in Australia and the UK.  
SEVEN NATION ARMY – The White Stripes 
This song was released on February 17, 2003, and is about an individual's reaction to gossip and lies spread about them. "Seven Nation Army" is the opening track to the White Stripes' fourth studio album titled Elephant and has become a "sport's anthem". Similarly, it was utilized during the 2018 FIFA World Cup as the theme song for the event.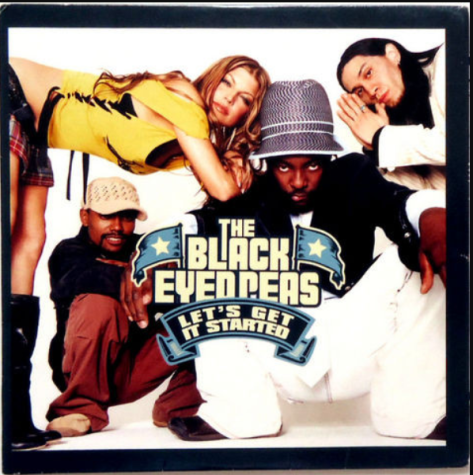 Let's Get it Started – Black Eyed Peas
This song, though originally released in 2003, was called back and re-released in 2004 under the new title," Let's Get it Started". The re-release promoted the band through a slew of advertising. Luckily the recall worked in their favor, allowing the Black Eyed Peas to secure their first single with over 500,000 digital downloads.
Though the official Britney Spears fandom page claims that the song was published in early January of 2004, the album, "In the Zone," which includes "Toxic", was officially released to the public in November of 2003. Spears explains that the song is about a girl who "finds herself addicted to a guy" creating a "toxic" interest. The song itself describes the realization and the ineffective attempt to change. Spears is "slipping under" the intoxicating spell of love.
You Don't Know My Name – Alicia Keys 
This song was released on November 10, 2003. It opens in a diner with Alicia Keys working as a waitress. Suddenly a man walks in and it is love at first sight. Keys quickly became intimate with this man, but the catch is that none of it is reality. She has been daydreaming the entire time. Keys states that the song was supposed to represent "the feeling you have when you see someone you really, really like or at least think you do". The song is about a simple crush but quickly becomes deeper, allowing listeners to relate and find comfort in the tune. 
Mr. Brightside – The Killers 
A man struggles to find the "bright side" of being cheated on. This piece has become an anthem known to some as a "remedy for broken hearts". It was released on September 29, 2003, and gained the number one spot on the United Kingdom charts and number ten on the Billboard Hot 100 list. 
Breathe – Blu Cantrell ft. Sean Paul 
Released on December 1, 2003, the Blu Cantrell song, "Breathe" is about a couple stepping back from the relationship, breaking the cycle of continuous fights, break-ups, and re-introductions. It is a catchy tune, gaining popularity in Great Britain and peaking as the eighth-biggest single of 2003.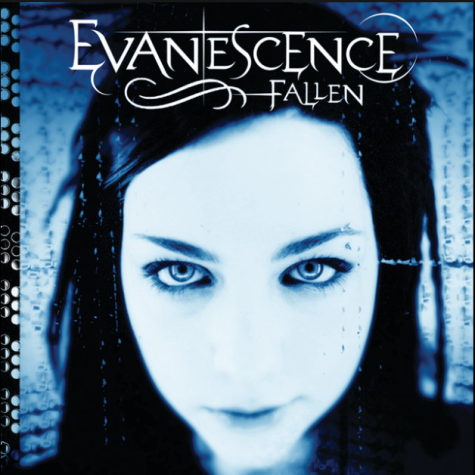 Bring Me to Life – Evanescence
"Bring me to Life" is from Evanescence's debut studio album, Fallen, and it became their lead single. The tune was released on April 7, 2003, and describes the realization of an individual's missed opportunities in life.
Where is The Love – Black Eyed Peas
The song focuses on the general mindset of the public and how they are consumed with negativity, leaving no room for love in their hearts. "Where is the Love" was released on May 12, 2003, and was produced in response to the post-9/11 world. It quickly gained popularity in the United Kingdom, maintaining the number one spot for six weeks and becoming the best UK 2003 selling record. 
Released on April 21, 2003, "American Life" by Madonna describes the self-centered lives of Americans as a whole. Madonna's take on this is that despite her gaining the "American dream" she is not sure this is what she wants for herself or her life.
Can't Stop – Red Hot Chili Peppers 
Released on February 3, 2003, this iconic rock band is known for its classic guitar riff composed in E minor. It ranked number eight on the US Billboard Modern Rock Tracks and reached number fifty-seven on the Billboard Hot 100. This song is about trial and error and encourages individuals to learn from their mistakes, especially those caused by temptation.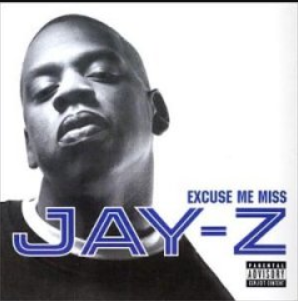 Excuse Me Miss – Jay Z featuring Pharrell Williams 
Released February 4, 2003, the song title (and the song itself) begins with a pickup line. The song describes a man attempting to start a conversation with a woman he is interested in. Excuse Me Miss climbed the Billboard lists reaching number eight on the Billboard Hot 100 list and number one on the Billboard R&B chart.  
   Though these songs continue to gain in age, they remain timeless through their immeasurable style, thus allowing them to hold their own in a new era.