Thunderbird High School's Key Club Achieves Community & Environmental Greatness
As Key Club International declares, "Caring is our way of life!" 
Thunderbird High School's Key Club has gone above and beyond once again this year caring for the community and environment varying from treating people and the environment with kindness to actively participating in walkathons and 5Ks, raising awareness for important causes such as breast cancer, homelessness, and waste management.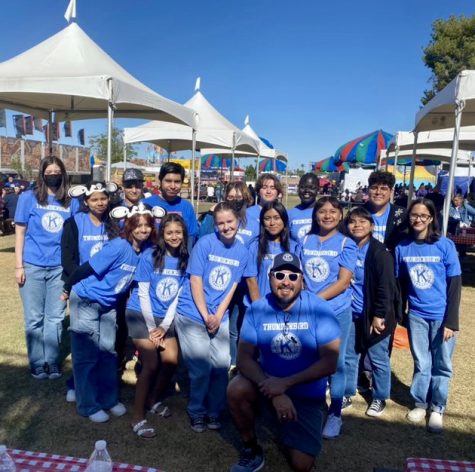 Essentially, Key Club is a student-led organization that provides its members with opportunities to serve, build character, and develop leadership and friendships. Its members actively stand for what they believe in through community service, positively impacting others in their schools and communities. From the beginning of the school year, Key Club members have actively given back to the community and performed acts of service. For example, in October, Key Clubbers participated in Hurricane Harbor's Walkathon, followed by Love Our Schools Day at Pure Hearts Church, and its virtual partnership with Tempe Town Beach's Breast Awareness Walk. Members did not only raise awareness for Breast Cancer and for giving back to the community, but they also fundraised and donated to both causes. Furthermore, November and December kept them even busier as they worked hard to give thanks and give back. For instance, in November, Key Club held its annual St. Mary's Food Drive and raised thousands of dollars worth of canned food in addition to the cans donated, and a week before Thanksgiving, its members and club advisor, Mr. Vega, participated in North Phoenix Kiwanis' Turkey Trot, in which they helped pack food and distribute it to those in need. One of their favorite events that they've participated in this school year was Adopt-A-Family. Its members were very much devoted to helping make others' Christmases merry and bright as they selected two adoptees and spent over $100 on each child! Their adoptees consisted of a young girl and a boy. Key Club members went shopping at Walmart for a few hours, splurging on toys, clothes, shoes, and other basic necessities. An anonymous Key Clubber notes that "participating in Adopt-A-Family was the perfect way to wrap up our first semester as it showed why it's important to look beyond ourselves and meet the wants and needs of others' who are unable to do so themselves." Key Clubbers have been just as generous and productive this second semester. They have visited and volunteered at Andre's House, a homeless shelter and food bank, two times this semester. Both times, they've gone straight after school and ended their day at around 8 pm. They've helped prep food and tables, as well as serve food and drinks to the homeless and clean up bathrooms and floors. One of Key Club's officers expresses that "volunteering at Andre's House may be a long day, but at the end of the day, it's very rewarding to know that you're making a difference in others' lives. There's nothing like it." Its members hope to volunteer more often next year!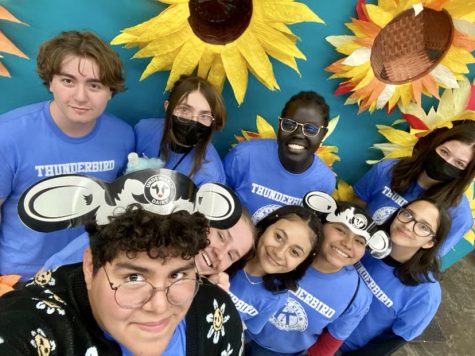 Key clubbers' devotion and love for positively impacting others' lives seems to only be getting stronger as time goes on. Despite the school year quickly coming to an end, Key Club has got more events planned. They plan to go bigger and do better with Teacher Appreciation Week and Earth Day within the next few weeks.
Besides actively planning service projects and events, Key Club also specializes in building and strengthening bonds between students. It brings together its members for end-of-semester parties and holiday parties, as well as entertaining club bonding activities, such as going to the movies and eating out together. They are always calling for new leaders, so if you want to meet new people, make new friends, build character and leadership skills, and participate in service projects, see Mr. Vega and join its hard-working members and officers on Thursdays in room H-108! P.S. Snacks and drinks are always provided!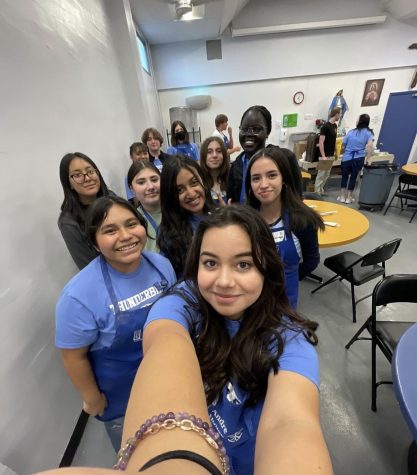 All in all, Key Club has most certainly excelled and continues to excel in bringing students together, having fun, and positively impacting others and their communities. Cheers to Key Clubbers!