Montana Becomes the First U.S. State to Ban TikTok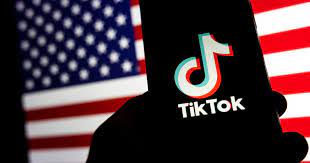 The Big Sky Country and Treasure state has passed a bill that if signed by the governor would make Montana the first state in America to put a statewide ban on TikTok. 
While the federal courts have been contemplating what stance the nation should take regarding the social media app, TikTok, which a technology firm in China owns, Montana has already taken action. The University of Montana's student news source, Montana Kaimin, reports that "the bill passed with a 54-43 vote." All Democratic representatives voted not to ban the app while their Republican counterparts voted in favor of the bill. 
While Governor Greg Gianforte has already signed a bill banning TikTok on all devices and networks owned by the state, this bill would further this by making it illegal on all personal devices and preventing Montana residents from downloading it. These laws also prevent students in the Montana University system from using the app as well, but this will not go into effect until January 2024.