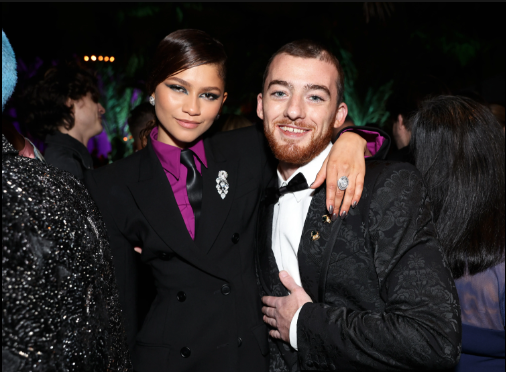 Actor Angus Cloud, known for his iconic role in "Euphoria", unfortunately passed away Jul 31 2023 in Oakland, Ca. According to his mother via social media, Cloud's untimely death was caused by an accidental overdose, but Oakland authorities have stated that it is still an "active death investigation". 
Angus Cloud, born and raised in Oakland, Ca. was scouted for Euphoria by a casting agent while talking down the streets in New York City. He told Paper Magazine he "thought it was a scam" and he  "didn't know what he was getting into". After getting lucky with his hit role, his career skyrocketed with him being in music videos for artists like Becky G., Juice WRLD, and Noah Cyrus. On Jul 30, Cloud's family broke the devastating news about his death in a statement. "It is with the heaviest heart that we had to say goodbye to an incredible human today", his family  wrote. Soon after their statement, social media posts began to suggest that Cloud's death was intended after he had publicly expressed the grief of his late father. Fans seem to think Cloud's mental health took a toll on him which made him take his life. His mother Lisa Cloud quickly wrote a statement to Facebook denying the claims that her son intentionally took his life. "He spoke of his intent to help provide for his sisters at college and also help his mom emotionally and financially. He did not intend to end his life", she wrote. The speculations and rumors about Cloud's death have passed since then. Friends and co-stars have paid homage to the late actor with actress Zendaya writing in an Instagram post "I'm so grateful I got the chance to know him in this life, to call him a brother, to see his warm kind eyes and bright smile". His co-star Sydney Sweeney also added a statement on Instagram saying "This heartache is real and I wish we could've had one more hug and 711 run, [all my love is with you]". 
Grief is an experience that everyone will go through at some point in their lives. It can be particularly challenging for students who are navigating the demands of academics while dealing with the emotions of a loss. Grief can lead to many unhealthy coping mechanisms, which is why it is important for students to have a reliable source of support. For some students, the overwhelming process of grief can lead them to seek solace in drugs or alcohol. Substances may provide a temporary escape from the pain and distress they are experiencing, but it can negatively impact their lives. It is essential for people dealing with grief to understand that they are not alone and that there are always healthier ways to cope. Counseling services, support groups, and even reaching out to friends can be immensely helpful. Grief is a complex and emotional experience, and students are not immune to its effects.