Thunderbird's Success with WestMec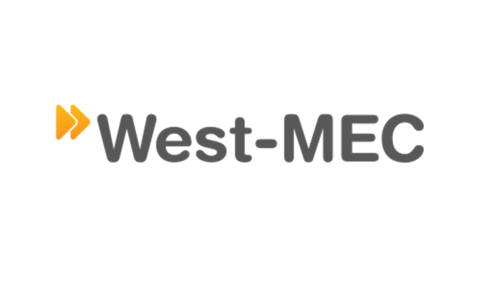 Thunderbird's growth has been progressing through the implementation of programs such as WestMec, which has enabled its students to succeed in their post secondary plans.
What is West-Mec known for?
West-Mec, known as West Maricopa Education Center, is a public school district that provides innovative Career and Technical Education programs. The programs within West-Mec help students reach their full potential in the field they are interested in and aim to use the knowledge they acquire. 
Additionally, West-Mec ensures that each student within the career of their choice is instructed thoroughly by industry-standard equipment, experienced instructors, and leadership opportunities. This educational institution provides a diverse course selection for high school students such as Nursing Services, Environmental Stability, and more. These programs will serve as a starting point for students who want to begin their experience on their choice of occupation. 
According to Lauren Garcia, senior, she believed that West-Mec could help her with the field of her choice because of the activities and programs they provide. Additionally, the West-Mec program she's currently in would save her enough time to see if her desired occupation is what truly suits her interest. So far, she has been enjoying the Medical Assisting program and is aiming for a certificate which would benefit her college application. 
Thunderbird High School, which is under the Glendale Union High School District, is one of the schools that West-Mec has a partnership with, along with 12 other public school districts and 2 charter schools. 
Where is West-Mec?
West-Mec wishes for high school students from different districts to be able to reach out to this program through constructing campuses on five areas they can apply on. In total, there are five West-Mec campuses for high school students to enroll: West-Mec Central Campus, West-Mec Northeast Campus, West-Mec Northwest Campus, and West-Mec Southwest Campus.
Each West-Mec campus offers a diverse amount of programs that allow students to have multiple selections to choose from based on their interest. According to Kimberly Austin, Thunderbird High School counselor, a student's time schedule depends on which campus they were accepted to, which is based on the program of their choice because administrators have to calculate the time they have to drive to the campus. They could either start leaving Thunderbird in the morning or afternoon, which means they have to miss some of their classes or sacrifice an elective or sport. 
Laura said that participating in West-Mec limited the activities she desired to do in Thunderbird such as her culinary elective because of the time she needed to travel to West-Mec and the program itself. Basically, a student's time schedule with school and their daily life is challenged due to joining this program and the need to focus on school work at the same time.
Here is the list of programs that West-Mec offers according to the Western Maricopa Education Center website:

The West-Mec Central Campus offers the following programs: 
Aviation Maintenance Technology

 Avionics/Drone Electronics

 Drone Technology

 Coding

 Law and Public Safety

 Precision Machining

 Welding Technology
 The Northeast Campus offers the following: 
Air Conditioning Technology

Automotive Technology

 Coding

 Collision Repair and Refinishing

 Electrical Trade Specialty

 General Construction Technology

 Medical Assisting

 Medium/Heavy Diesel Technology

 Pharmacy Science

 Veterinary Science



The Northwest Campus offers these programs:
 Aesthetics

Automotive Technology
Biomedical Science

 Dental Assisting

 Hair styling

 IT security

 Law and Public Safety

 Medical Assisting

 Nursing Services

 Physical Therapy

 Power sports Technology

 and Veterinary Science
The Southwest Campus offers the following programs: 
 Automotive Technology

 Dental Assisting

 Electrical Trade Specialty

 Energy and Engineering Technology

 Environmental Stability

 General Construction Technology

Hair styling

 IT security 

Medical Assisting

 Medical Laboratory Science

Pharmacy Science

 Physical Therapy

 Veterinary Science 

Welding Technology
The diversity among these programs allow students in Thunderbird High School to have multitudes of choices and opportunities to take in order to succeed in their desired career path. 
According to Ms. Austin, students that participate in West-Mec programs would have 50% of their time going through a hands-on experience depending on the program they chose, which is the most important factor that West-Mec provides for their students. 
Benefits on participating West-Mec as a high school student:
Students are able to get hands-on experience in the program they chose and get certified at the end of the program. This includes obtaining credit for high school.
Students are to be exposed to actual procedures that concern the career they desire to choose in the future.

The machines and tools that students are expected to use in their program are expensive, which assures that West-Mec intends their students to have a thorough experience on the program.

The hands-on experience allows students to face the reality of the job they are interested in applying for in the future because they're physically doing the procedures.
Students from Thunderbird High School succeeding Through West-Mec
The programs helped these students with their "future career paths" as stated by Ms. Austin, because they were able to get experience from the program and have an idea on what to expect as they apply for a job.

Students having enough confidence with the skills they obtained through these programs would allow them to apply for certain jobs that concern the field they are interested in.

Students would apply for these programs because it will serve as a building block to expand their knowledge to be prepared for college or a certain technical school.
Requirements on applying for a program:
Requirements to apply depends on the program that the students desire to choose.
Needs to be a sophomore, junior, or senior to apply

Grade requirements are expected depending on the program a student chooses. For example, a student might need to have a C or higher to get into a program they want.

Good attendance and behavior
Joining West-Mec could be a great opportunity for high school students to experience, especially when they want to be prepared for college or the job they want to apply for. It is not required to join such a program; however, this would benefit students in multiple ways that can lead them to be successful in their career.